OUR SERVICES
Demolition civil and industrial sites
The NCL Group s.r.l. performs large-scale demolitions in industrial areas by converting the area for new settlements recycling on-site raw materials with the simplified procedures.
In the event of a total demolition of the plant all materials are removed and transferred to disposal centers until total recovery of the soil also the natural state.
The NCL Group s.r.l.executes demolitions type partial structures damaged by injury, fire, natural disasters or changes of use with a wide range of machines from the technical characteristics of high precision and highly effective in protecting and respecting the environment, working with soundproof crushers, demolition constant powders.
The renovation and the addition of new media bring NCL Group srl to be always up to date.
Currently you have excavators with arms standard and special excavators up to 24 meters equipped with pliers, shears and crushers of various sizes . Wheel loaders and crawler fast-moving all in coordination with the means to transport standard and exceptional.
Controlled demolitions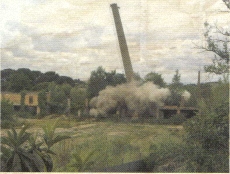 Controlled demolitions are carried out with explosives or with special platforms.
For the use of explosives the N C L Group s.r.l uses the collaboration of the company SIAG Ltd.
Recycling waste materials with brand Green Mineral
The demolition, especially when referred to large areas, produces a considerable amount of debris that can be recycled. The N C L Group s.r.l. is able to cater to this process through the sorting of the materials, and then start them to local recycling facilities (reinforced concrete, bricks, paving etc.) or the blast furnaces (ferrous materials, steel etc..), or, alternatively, may execute the Recycling On-site thanks to the most modern and efficient mobile systems sorting and crushing with on-site reuse of the recycled material by means of simplified procedures.
Reclamation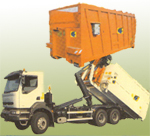 Reclamation activities must be carefully studied, planned and implemented with inspections of the territory to obtain the status and history of the pollutants that have affected land and any slopes. The removal of materials and hazardous materials from plants and soils is a priority to which the NCL is able to cope thanks to the contribution of the subsidiary SEIN srl based in Morolo (FR), which is responsible for:
Collection and transport special waste and hazardous waste
Storage and treatment
Wood and wood waste packaging recovery
Removal and disposal of iron
Removal and disposal of iron
Brokerage
Emergency sewer and drain
When a tire no longer has the characteristics necessary for a safe and efficient performance, even through the reconstruction, it becomes "out of order" - meaning a rejection - and is sent to the collection and recovery. For the recovery of materials and energy from "used tires" NCL group has gained considerable know-how and technical facilities through operational and organizational level, in relation to the management of the "chain" for tracing, the collection, treatment and the final destination of Life Tyres.